Click Here For The Free Teleseminar Replay and Free Gift

The Angels 101 Package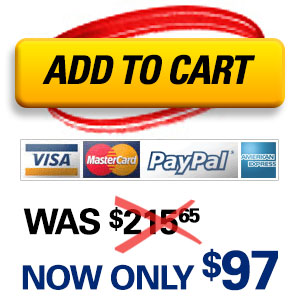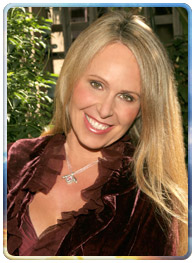 Doreen Virtue holds B.A., M.A., and Ph.D. degrees in counseling psychology; and is a lifelong clairvoyant who works with the angelic realm.
Dr. Virtue is the author of 22 books on mind-body-spirit issues. As a child, Doreen was a natural clairvoyant, seeing and conversing with what many people call "invisible friends" (which are really angels and deceased loved ones). But this natural gift and ability was little understood by the young Doreen and her family, and was the cause of teasing by her friends. Consequently, Doreen learned to deny her abilities, effectively shutting them down before she was mature enough to fully appreciate them.
She is often referred to as the Angel Lady. Doreen is the author of Healing with the Angels, How to Hear Your Angels, Messages from Your Angels, Archangels & Ascended Masters, Solomon's Angels, and the Archangel Oracle Cards, among other works. Her products are available in most languages worldwide. Doreen has appeared on Oprah, CNN, The View, and other television and radio programs; and writes regular columns for Woman's World, New Age Retailer, and Spirit & Destiny magazines.
Item 1. Exclusive Live and Personal Interactive Session with Doreen Virtue!

Retail Value of $99.00
A Telephone Conference Event LIVE with Doreen Virtue
… this Rare Chance is ONLY for Aware Show Listeners!
Doreen will conduct a 1-hour live telephone conference call, answering some of your questions and doing select private readings for you with her angels. Learn all about Doreen's works, travels, thoughts and newest creations. Lisa Garr will also be on the call co-hosting with Doreen.
Exclusive personal replay of this one-time, unprecedented, live, interactive telephone conference event held on Saturday June 29, 2013.  If you enjoy Doreen Virtue, don't miss this private replay.
 This item contains a digital download product that will be immediately available on line.
Item 2. Angel Dreams Oracle Cards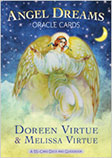 Retail Value of $16.95
A 55-Card Deck and Guide Book by Doreen Virtue
Every night when you're asleep, your angels, your unconscious mind, and the universe are giving you guidance, answers to your questions, and cautionary signs. You can take charge of your life and experience deep healing by understanding and processing these dream messages.
This guidebook to accompany the Angel Dreams Oracle Cards gives you step-by-step instructions on how to conduct accurate and trustworthy dream readings to resolve your deepest questions and concerns. It explains the meanings of the 55 dream symbols in the deck and provides specific details that can shine light upon your unconscious mind. In this way, you can harness the power of your dreams to steer yourself in your desired direction!
This item contains a physical product that will be shipped directly to you.
Item 3. Angels 101 CD

Retail Value of $10.95
An Audio CD by Doreen Virtue
Now available in CD format "Angels 101" is a nondenominational overview of who the angels are; their role in various spiritual texts and religions; the ways that angels help us and how to call upon them; information on guardian angels, archangels, and departed loved ones; and, frequently asked questions about the angels.
No matter where you are on a spiritual or religious path, this CD is sure to deepen your understanding and love of the angels – and it makes the perfect gift for someone new to these concepts.
This item contains a physical product that will be shipped directly to you.
Item 4. Fairies 101 CD

Retail Value of $10.95
An Audio CD by Doreen Virtue
Fairies are very real and loving beings who want to help us live joyful, prosperous, and healthy lives. In this enlightening CD, Doreen Virtue clearly explains who the fairies are, how they're helping us, and ways to connect with their magical energy.
True stories from people who've encountered fairies and benefited from their assistance illustrate Doreen's teachings. You'll learn how fairies aid people in finding lost objects, heal themselves and their pets, make gardens grow miraculously fast, and help clean the environment.
This item contains a physical product that will be shipped directly to you.
Item 5. Angel Numbers 101 Softcover Book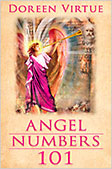 Retail Value of $9.95
A Paperback Book by Doreen Virtue
One of the most common ways in which angels speak to us is by showing us repetitive number sequences. Since the publication of her best-selling book Angel Numbers, Doreen Virtue has received even more information from the angels about the meaning of number sequences such as 111, 444, 1234, and so forth.
Angel Numbers 101 clearly explains how to receive accurate messages from your angels and heavenly loved ones whenever you see repetitive number sequences on telephone numbers, license plates, receipts, clocks, and such. Every message is completely updated for increased accuracy in understanding your angels' messages. This handy reference guide is small enough to fit into a purse or desk drawer so you'll always know what your angels are saying.
This item contains a physical product that will be shipped directly to you.

Item 6. Archangels 101 6-CD Set

Retail Value of $39.95
A 6-CD Audio Set by Doreen Virtue
How to Connect Closely with Archangels Michael, Raphael, Uriel, Gabriel and Others for Healing, Protection, and Guidance
Legions of loving and trustworthy archangels watch over us, and you can develop an even closer relationship with them by learning their names and specialties.
In this uplifting nondenominational audio download, Doreen Virtue guides you in connecting with her 15 favorite archangels; and you'll hear true stories from people who received protection, miraculous healings, and amazing guidance from these beloved heavenly beings.
Archangels want to help each and every one of you live healthier and happier lives. As unlimited beings, archangels can assist everyone simultaneously, and this fascinating audio will teach you which archangels to call upon for various situations.
Whether you're new to working with angels, or someone who has believed in angels all your life, you'll want to refer to Archangels 101 again and again.
This item contains a physical product that will be shipped directly to you.
Item 7. Mermaids 101 Hardcover Book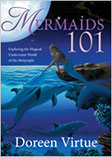 Retail Value of $16.95
A Hardcover Book by Doreen Virtue
Exploring the Magical Underwater World of the Merpeople
Mermaids are powerful and graceful inhabitants of the waters who can teach us about harnessing the unconscious mind's ability to attract, create, and manifest . . . while having a fun and playful life! In this latest entry into her best-selling 101 book series (which include Angels 101, Archangels 101, and Fairies 101), Doreen Virtue gives you the fascinating history of mermaids and mermen from Atlantis and beyond.
You'll read about people's true experiences with mermaids, and learn how you can unleash more manifestation power by tapping into your inner merperson. You'll also see images of ancient and modern mermaids, including photos and descriptions of men and women who wear neoprene mermaid tails and swim in oceans, pools, and lakes alongside whales, dolphins, and other wildlife. Mermaids 101 is a wonderful reference guide for anyone who is fascinated with this magical underwater world.
This item contains a physical product that will be shipped directly to you.
Item 8. Chakra Clearing CD

Retail Value of $10.95
An Audio CD by Doreen Virtue
On this meditative compact disc, Dr. Virtue, a metaphysical healer who works with the angelic realm, guides you through spirit releasement and angelic healing therapy, which clears your energy chakra centers and activates your inborn healing and psychic power.
This item contains a physical product that will be shipped directly to you.