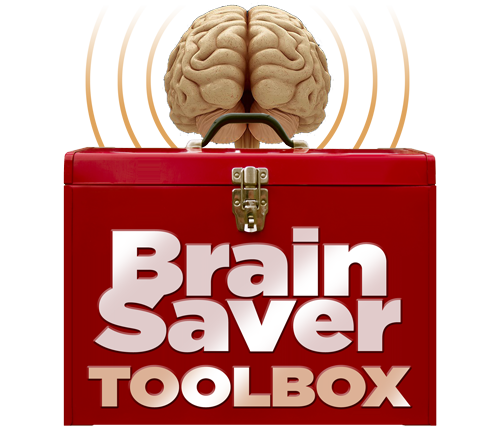 Free Gifts!
Unlock the gift below with your email address!
The Brain Saver Toolbox:
Discover Mindfulness For Fixing Your Brain, Reducing Stress and Boosting Mental Clarity
These are a special collection of helpful tools from some of my favorite transformational experts. We hope that you use these tools to elevate your life, improve your mental state, and increase happiness.
Join us by entering your information above to receive these free gifts. 
We'll show you how to find the resources and guidance to help you even deeper into your journey of self-transformation
Daniel G. Amen, MD
PDF E-Book
When The Brain Works right, you work right. Discover "8 Warning Signs Your Brain is In Trouble" Length 13 Pages.
George Pratt
MP3 Audio
Learn to put your brain in the moment, and unlock it's full potential, using this exclusive meditation track. Run Time 23 Minutes
Mark Waldman
Andrew Newberg, M.D
PDF Book Excerpt
In groundbreaking research, Andrew Newberg, M.D., and Mark Waldman have discovered a powerful strategy called Compassionate Communication that allows two brains to work together as one.  Enjoy This Sample from their book Words Can Change Your Brain -  15 Page PDF
Nick Ortner
PDF Ebook
Find Out How To Transform Your Mental, Emotional and Physical Health... in Minutes! An Introduction and History of Meridian Tapping!