Access the Internet's Largest Library of Transformational Content
Now, more than ever, we need to strengthen and empower ourselves. With the amount of uncertainty, misinformation, and extreme change we are experiencing, we need to strengthen our ability to listen to our own truth! The Aware Show Community Site is THE place for empowering content. Over the past 18 years, I have interviewed the top experts in the fields of transformational leadership, personal development, cutting-edge science and entrepreneurial and inside my community site is almost 4000 interviews that serves as a search engine of transformational content.
The Aware Community is a collection of interviews, programs, and courses curated by Lisa Garr. Members receive access to the largest library of transformational content anywhere.
Access Anytime, From Anywhere.
Get immediate access to your product after purchase with your smart phone, tablet or computer.
You can download all audio files for easy listening on the go and watch any video file whenever you are connected to the internet. Support for your product will be available for 12 months from the date of purchase.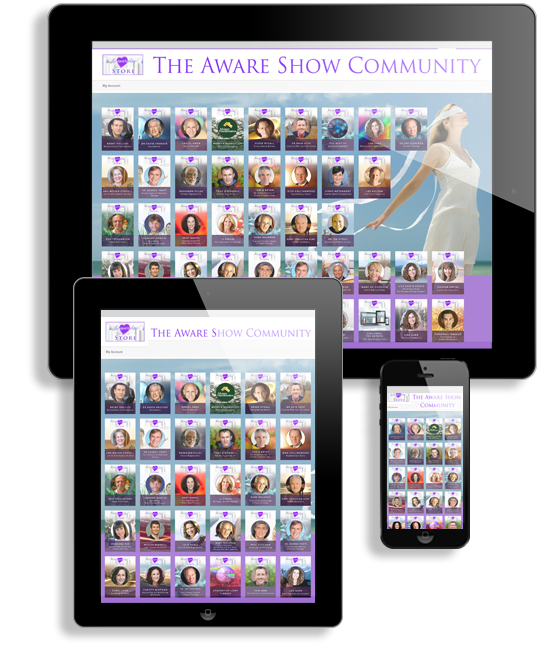 All Digital Collection that you will
be able to access immediately!
Our digital delivery is constantly tested for optimal deployment across many different devices and configurations!
Allow Me To Introduce Myself, I'm Lisa.
Over the past decade I've had the incredible privilege of sitting down and interviewing some of the most recognized spiritual, medical, scientific and new- thought leaders of our times – they've all been guests on my KPFK radio show.
I've asked the questions You most want answered – because I have a thirst for this kind of knowledge, too! I'm learning right along with you! And now I'm making this vast collection of informative, insightful interviews filled with practical information available to you – so that you too can have the opportunity to learn, grow, inspire and live your best possible Aware life.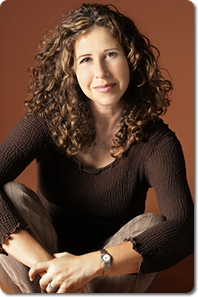 I Personally Invite You to Join Me, The Host of The Aware Show, in The Aware Community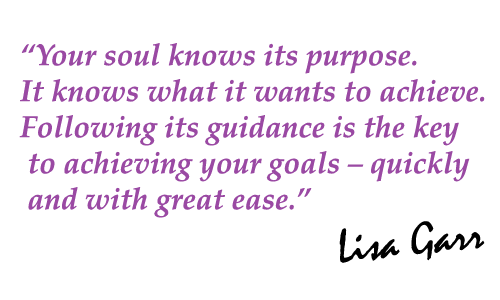 Discover Content On Various Topics, Including:
Study With The Biggest Names in
Transformational Media
Dr. Dain Heer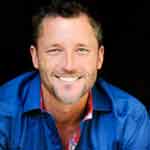 Dr. Dain Heer is an international speaker, author and facilitator of advanced Access Consciousness workshops worldwide. His unique and transforming points of view on bodies, money, future, sex and relationships transcend everything currently being taught. Dr. Heer invites and inspires people to greater conscious awareness from total allowance, caring, humor and a deep inner knowing.  Dr. Heer is the author of 9 books on the topics of embodiment, healing, money and relationships.
Christy Whitman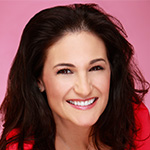 Christy Whitman is a New York Times bestselling author, transformational leader, and author of the forthcoming book The Art of Having It All. She has appeared on The Today Show and The Morning Show, and her work has been featured in People Magazine, Seventeen, Woman's Day, Hollywood Life, and Teen Vogue, among others. As the CEO and founder of the Quantum Success Coaching Academy, a 12-month Law of Attraction coaching certification program.
Dr. Wayne Dyer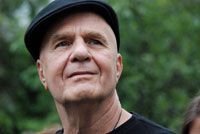 Wayne W. Dyer, PH.D., is an internationally renowned author and speaker in the field of self-development and is affectionately called the "father of motivation" by his fans. He's the author of over 35 books, has created audio programs and videos, and has appeared on thousands of television and radio shows. His books Manifest Your Destiny, Wisdom of the Ages, There's a Spiritual Solution to Every Problem, and the New York Times bestsellers 10 Secrets for Success and Inner Peace, The Power of Intention, Inspiration, Change Your Thoughts—Change Your Life, Excuses Begone, and now Wishes Fulfilled have all been featured as National Public Television specials.
Donna Eden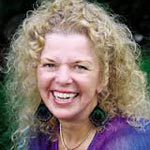 For more than three decades, Donna Eden has been teaching people how to work with the body's energy systems to reclaim their health and natural vitality. Donna Eden is among the world's most sought, most joyous, and most authoritative spokespersons for Energy Medicine. Her abilities as a healer are legendary. She has taught more than 80,000 people worldwide how to understand the body as an energy system.
John Gray Ph.D.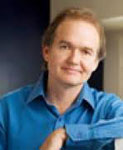 John Gray is the Best-selling Relationship Author of all time. He is the author of 16 best-selling books including Men Are from Mars, Women Are from Venus. His latest book, Why Mars & Venus Collide, which reached the Amazon top one hundred, reveals how men and women can improve relationships by understanding how they cope differently with stress.
And More than 1500 Different Guests!
Join The Aware Community and receive:
Streaming access to more than 3000 interviews:
Select An Option Here To
Get Started Today For As Little As $9!
Tiny Monthly Payment of Just $9
Easy Annual Payment of $99

Our Customers Love Us
Don't Just Take Our Word For It, Read It From Them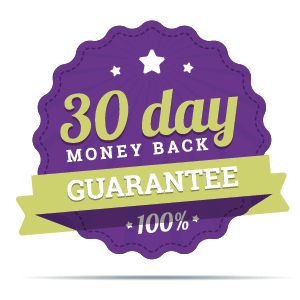 The sluggishness, depression and overwhelm you're feeling is a sign you're not moving toward your soul's goals.
It's time to make a change.
Let me help provide access to a wealth of information … so you get your soul's goals accomplished quickly with a new passion and energy that can only come from igniting a fire within yourself.
In love and gratitude,
Lisa Garr
Every reasonable effort is made to maximize your enjoyment of this community.  Within the first 30 days you may elect to cancel your order and receive a full refund.  You can then choose to stop your membership at any month you like or continue to grow with us as we add new content each and every month.