Click Here For The Free Interview Replay

Creating What You TRULY Desire, Starting Today
What if being authentically yourself
is all the change you need?
Imagine what is possible for the dreamers of this world
when they finally have the right tools to manifest anything
Item 1. Ending the Struggle with Money Once and for All Processes

Retail Value $150
This item contains MP3 Audio Downloads that are immediately available by logging into your personal Aware Show account.
---
This special loop of verbal processes have been compiled especially for the Money & Manifestation summit with Lisa Garr. The processes come from some of Dr Heer's most popular classes on ending the struggle with money:
Being You With Money & Sex
Change the Way You Think of Money and Everything
Creating Money from Generosity
This Product Contains:
One 75 minute MP3 file
What you Will Learn:
Using the Access Clearing Statement, Dain will clear any blocks and structures that have been keeping you from manifesting the abundance you deserve.
Listen to these processes while you sleep, while you commute, while you meditate, or while you walk. Sow the seeds of abundance in your thinking, and you will see those thoughts manifest into wealth in the real world.
"It has now been 6 months since your life changing package. What a roller-coaster 6 months it has been for me! I am now a nicer old lady and I live in a "new world". I am positive. I love myself. I have better relationships. I have a dream. I have plans. I have a future. I have energy for Africa. I get things done. I have hope. I now even have some cash to spare at the end of the month and a real life savings account! All this is new! Wow! How does it get any better than this?"
~Maryana
Item 2. Finding the Greatness of You Telecall Series

Retail Value $350
This item contains MP3 Audio Downloads that are immediately available by logging into your personal Aware Show account.
You are here to bring something to this world that can change it for the greater.
Chances are, if you're reading this right now, you are one of the few people on the planet that has the capacity (and the courage) to embody the level of greatness that changes worlds!
Are you truly expressing your greatness? All of it?
Now, imagine what the world could be like if you did!
When you truly choose to be everything you are, you walk out into the world and create ripples around you in the people and possibilities that are available.
This Product Contains:
3 MP3 files totaling 3 hours and 11 minutes
This 3-session Telecall series was originally facilitated by Dr Dain Heer in Melbourne, Australia.
Listen to Dain describe this telecall series here:
What you Will Learn:
What if you have more greatness than anybody has ever told you? What if you have more possibilities available to you than you've ever acknowledged? Is now the time to make space for something larger? Is the box called "your life" ready for an upgrade?
Item 3. Finding the Greatness of You Processes

Retail Value $150
This item contains MP3 Audio Downloads that are immediately available by logging into your personal Aware Show account.
This is a special loop of verbal processes, created for the three first calls of the Finding Your True Greatness Series, recorded by Dr Dain Heer.
This Product Contains:
3 MP3 files totalling 97 minutes
What you Will Learn:
These verbal loops will increase the impact these calls can have on finding the greatness within you! You can listen to them in your car, while you sleep, or when you are out walking. The more you listen, the more change you can access. It is that easy!
"So I'm totally done with being pathetic and not me… so many of the limitations are just gone. Lots of awareness's of stuff from a long time ago have been showing up – I am starting to remember when I had a much greater sense of a different reality – so I can see all the things I gave up (including me) and also sense more of what can be possible now, way beyond those original perceptions… very fun!
And of course there is my body – beautiful body – wow it's like having a new body. So much more of everything – happy happy happy body!"
~ Lisa
Item 4. Vulnerability in the Face of Fame Class – Facilitated by Dr Dain Heer and Ricky Williams

Retail Value $150
This item contains streaming video and mp3 audios that are immediately available by logging into your personal Aware Show account.
What could you be, what could you do, that would be remembered for hundreds of years after you're gone?
What if vulnerability is the key to having it all…regardless of the controversy it creates in your life and the world?
Are you willing to stand out from the crowd? With total presence, without barriers, without pretense and without having to apologize for any part of you?
Are you willing to receive everything, without a point of view?
"Body Whisperer" Dain Heer, with controversial football star Ricky Williams, have each created success, controversy, and fame from living publicly in the space of total vulnerability. It is this unique ability to be unapologetically themselves in front of the world that has helped them to create their fame, at a level of greatness that is rarely achieved.
This Product Contains:
One 115 minute MP3 file
This is an intimate and inspirational class on the Power of Vulnerability given by Dain and Ricky on November 14 in Tampa, Florida, USA.
Get a taste of this class here:
What you Will Learn:
What if your willingness to be vulnerable is the key to having the abundance you truly desire?
"The biggest thing I've noticed so far … is actually how much I really love life & living! How happy I truly am! How light I truly am! How much energy & exuberance I actually have! And here I was thinking that I didn't actually like living that much – not true!"
~ Naomi
Item 5. Global Traveling ESC #3, Series 2

Retail Value $150
This item contains MP3 Audio Downloads that are immediately available by logging into your personal Aware Show account.
There are certain things that can be unlocked and accessed differently in different parts of the world. The Traveling ESC is a new format for the Energetic Synthesis of Communion (ESC) group sessions with Dr Dain Heer.
What is an ESC? You could call it a kind of meditation, if you require a word. We suggest you put your phone on speaker and lay down, perceiving, receiving and being the energies of communion and of all other beings on the phone – and, if you're willing, maybe the entire Universe.
"I purposely do not define this…It is only when you define something you can limit it." -Dain Heer
This Product Contains:
A 69 minute downloadable or streaming MP3 file
Here is a sample:
What you Will Learn:
This is the third global telecall in a series that allowed participants to travel with Dain into an advanced Access class he facilitated in Vienna, Austria. During this ESC session over the phone, everything created in the room and with everyone connected can contribute to you, your body and the future you are here to create!
"There has not been anything that produces this kind of change….the capacity to have a bigger and better life than I ever imagined…it is about having more of you."
-Marilyn
Item 6. Body Whispering: Your Keys to Conscious Touch

Retail Value $150
This item contains streaming video and mp3 audios that are immediately available by logging into your personal Aware Show account.
A light touch, with total presence, can invite change and healing in the body.
When was the last time your body was touched with kindness and caring?
When was the last time you allowed yourself to touch someone with total presence and no judgment?
Somewhere, somehow, the art of conscious touch have been lost. This class is the beginning of rediscovering and reclaiming for all of us: HOW TO TOUCH BODIES.
Imagine if you could change someone's whole world with one hug, or have your life changed by the soft touch of someone's hand.
This Product Contains:
One 3 hours 13 minute long mp3 file and a 3 hours 14 minute streaming video recording of a live workshop facilitated in Houston, TX, USA
Get a taste of the class here:
What you Will Learn:
This is the first time Dr Dain Heer facilitated a class that invites you to discover how to hear the whispers of the body and to become aware of what's truly possible with conscious touch.
What would it be like if you could BE the energy of kindness, caring, and presence, with every body you come into contact with … including your own?
Bonus 1. What if Change is Your Middle Name?

Retail Value $Priceless
This item contains streaming video that is immediately available by logging into your personal Aware Show account.
A Special Google Hangout from February 2015 with Dr Dain Heer and Blossom Benedict
This Product Contains:
A 61 minute streaming video
What you Will Learn:
Ever notice that for kids, change is an everyday occurrence? Every moment is filled with curiosity and adventure … creating the intense joy of being alive? What if that's actually your natural state of being? What if change is one of your greatest capacities? Are you using it to your advantage? Or, are you trying to control everything and be stable?
"Wow, I just finished listening to your phenomenal audio book. I am 17 years old and have been practicing Access Consciousness in the past few months. Just listening to your first chapter brought me to the new level of consciousness I always knew was possible, and feel more vibrant than ever! How does it get even better than that? I can't wait to read more!"
~ Carly
Free Gift: Access Consciousness Starter Pack
For those who don't have these resources already, please take an hour or so and listen before you get started with this amazing package! This is an invitation and introduction to everything else…. May your exploring begin!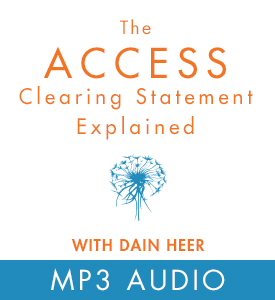 1. The Access Clearing Statement Video on YouTube:
Please watch this video where Dain explains the Clearing Statement before diving into this training. It will allow you to receive exponentially more!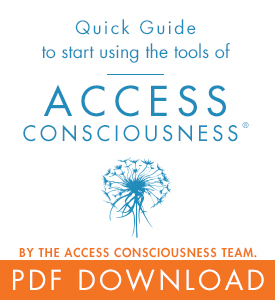 2. A Quick Guide to Start Using the Tools of Access Consciousness
By the Access Consciousness Team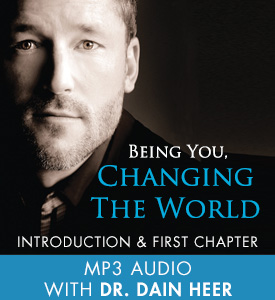 3. Audio from the Book 'Being You, Changing the World'
MP3 Audio with Dr. Dain Heer
Dr. Dain Heer reads the Introduction and First Chapter of his book 'Being You, Changing the World'.
DISCLAIMER:
Please know some parts of this material may include adult or potentially offensive language. It may also possibly turn your world upside down and start changing the things that don't work in your life… Are you ready for that?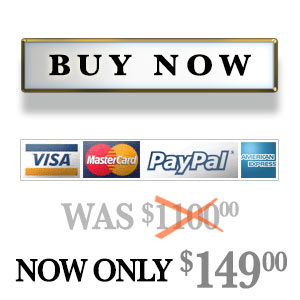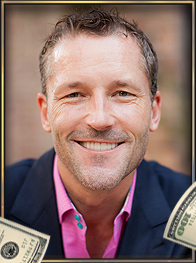 Dr Dain Heer is an internationally renowned author, speaker and facilitator of consciousness and change.
For over 14 years now, Dain has been inviting people to embrace their true greatness—people from every culture, country, age and social strata of society. Originally trained as a chiropractor, he has a completely different approach to healing by facilitating people to tap into and recognise their own abilities and knowing.
In his talks and workshops, he uses a unique set of tools and provides step by step energetic processes to get people out of the answers, conclusions and judgments that are keeping them stuck in a cycle of no choice and no change – leading them into the moments of awe that have the power to change anything.
For Dr Dain, judgment is the biggest killer on the planet, especially the judgment of ourselves. Based on his own life experience, he asks: What if we could get out of the wrongness of ourselves and see every wrongness, the places where judge ourselves the most, as a strongness? What would be possible then?
Every year, Dain receives thousands of emails from readers who say that his most recent book, Being You Changing the World, inspired them to live. Somehow he is able to lead people out of their self-criticism and innate feeling of never being enough into a sense of question and wonder and gratitude for being alive.
Dain comes from a broken family, growing up with his mother in a ghetto area of Los Angeles. During these years, he was exposed to mental, physical, emotional, sexual and monetary abuse. Everything he chose and wanted was taken from him. Very early on, he learned that he didn't own anything.
Yet, Dain never chose to be a victim. Instead he discovered the power of total allowance, courage, and resilience. He learned to transform life's challenges into a gift of strength, awareness and continuous questions. Along the way, what came forward in him was a true kindness of being, and a phenomenal knowing that has made him an agent of change rarely seen in this world.
Today he is acknowledged worldwide for his unique perspectives on consciousness and personal transformation, that are unlike anything else out there. He is best known for his powerful energetic transformation process, called The Energetic Synthesis of Being and for being the co-creator of Access Consciousness, along with the founder, Gary Douglas.
Reaching far beyond what people say with words, Dain looks at the energy of what is being presented and is able to invite change at the core of each being he comes across. He invites people to truly live—to live without apology, with total presence, no longer needing to hide their differences and unique capacities from the world.
"What if it is our differences embraced rather than judged and made wrong, that will bring about a greater world?" ~ Dain Heer
Dain is a Doctor of Chiropractic, born and raised in California, USA. He hosts a regular radio show entitled Conversations in Consciousness on Voice America and has been a guest on hundreds of nationally syndicated radio shows. He also has appeared on several TV shows including 'Fox News', 'Good Morning' Shows in New Zealand, Australia and Canada and on Gaiam TV.
"Thank you, thank you, thank you for the gift of your amazing book! Thank you for helping me embrace that my questioning, wondering, curiosity, playfulness, oddities, serial entrepreneurship, quest for knowledge, need to know more, desire to be bigger, eagerness to see what else is possible and so much more were in fact human limitations and not my own."
~ Kristen
"When you step into being something different, you open up the space for that to exist, where before there was no space for it to be."
– Dr Dain Heer
---
** 30 DAY MONEY BACK GUARANTEE
I understand that if I am not thoroughly convinced that this product is the smartest personal development investment I've ever made I can request a refund of the purchase price, excluding shipping charges. Returns, Refunds or Exchanges are not available for: Live Events after the event starts; nutritional supplements; dietary supplements; or any other food, cosmetic or medicinal related products. Please review full return/refund policy at https://theawareshow.com/refund. Please note: digital items are available immediately, and physical items will arrive quickly, depending on inventory.
If you have any questions, please contact us at: support@theawareshow.com before making your purchase!
---