Click Here For The Free Interview Replay

Let the Body Rewire the Mind
You Can Become Bigger Than Your Problems!
Become Calm, Wise and Effective in every setting:
At Work, At Home, and At Play
When we're stressed, emotional trigger points are closer to the surface, making us
more likely to react in ways that don't further the situation.
Inner Relationship Focusing (IRF), also known as Focusing, is a simple yet profound awareness process that is based on research that allows the power of your body to rewire your mind. You can learn a way to get calm and access your larger self, even in the most stressful situations. Even better – You'll be able to process reactive emotional states so they don't bother you in the future, which results in lasting positive change.
This package offers powerful tools and methods for changing your life, healing your difficult emotions,
and uncovering the life force inside you that is ready to come forth!
Item 1. Learning Focusing

Retail Value $19.00
---
This item contains MP3 Audio Downloads that are immediately available by logging into your personal Aware Show account
---
Are you stressed because there is too much coming at you?
Would you like to know the right action to take, and feel emotional calmness while you take it?
There is a simple and powerful method for using your own body as your guide.
The Focusing process will show you, step by step, how you can handle any situation with ease and grace.
In these two full length mp3 downloads, you will learn the Focusing process from an internationally known expert in Focusing. These recordings Include a total of 5 guided exercises in Ann's gentle, compassionate voice.
This will be an empowering and transformational experience, giving you tools to live better for the rest of your life!
Item 2. The Radical Acceptance of Everything
Connecting Heart and Mind for Optimal Performance

Retail Value $28.00
---
This item contains PDF Downloads that are immediately available by logging into your personal Aware Show account
---
Learn the radical acceptance of whatever arises in your inner world – emotions, thoughts, reactions, anything – and turn your inner enemies into resourceful allies! Anything you perceive as something bad in you, that you have to get rid of or deny, turns out to be a gift in disguise, if you can see it from the right perspective.
Those demeaning voices that tell you that you're worthless, and your life will turn out badly…you can learn how to turn those inner demons around into sources of positive encouragement.
This in-depth book draws from 30 years of Ann's teachings, and provides crucial insights on how to accept your world, your reactions, and your emotional states, exactly as they are, right now.
Item 3. Releasing Blocks to Action

Retail Value $47.00
---
This item contains MP3 Audio Downloads that are immediately available by logging into your personal Aware Show account
---
Wouldn't it be great to get past your blocks, and take action with ease?
Are you feeling stuck? Do you sabotage yourself? Is there something that you know you need to do, but you just won't do it?
In Releasing Blocks to Action, you can identify your block, relate to it in a new way, and release the dynamic that holds the block in place.
The result of using this method is a sense of flowing action in alignment with your true self.
Taken from Ann's popular phone course, the Releasing Blocks to Action MP3 audio recordings include all of the exercises, as well as detailed explanations for how to use this powerful method. Ann takes you step-by-step through the "releasing blocks" process.
Identify: The reluctant and impatient parts of yourself
Discover: How these blocks are trying to keep you safe
Learn: The Four Patterns of Action Blocks
Release: The Life Energy bound up in your blocks
Item 4. PRESENCE: A Guide to Transforming Your Most Challenging Emotions

Retail Value $47.00
---
This item contains MP3 audios and PDF Downloads that are immediately available by logging into your personal Aware Show account
---
When you are going through an unusually hard time, the stress can be overwhelming.
We all experience grief, anxiety, and fear. Sometimes the current stage of our life is dominated by these powerful emotions.
What can you do?
Ann Weiser Cornell has helped many people work through anger and resentment, tough decisions, and recovery from cruel twists of fate. She has developed a series of exercises that have been instrumental in helping people over the last 30 years.
Your most challenging emotions do not have to define you. If you know how, you can transform them into guides and aides to help you recover from your past, and find a bright new future.
Item 5. Exclusive Live and Personal Interactive Session with Ann Weiser Cornell

Retail Value $250
---
This item is a scheduled live event with call-in access provided by The Aware Show
---
Ann will conduct a 1-hour live teleconference call, answering your questions and giving you support in how to use Focusing with your toughest issues.
This exclusive event is ONLY for Aware Show listeners!
Bonus 1. $50 coupon for the Focusing Resources Foundational Course in Focusing
Offered by phone seminar, available from anywhere in the world.

Retail Value $50.00
---
This is a digital coupon that is immediately available by logging into your personal Aware Show account
---
If the practice of Focusing calls to you, this program will deepen your understanding of it.
This five week, 12.5 hour course includes hands-on instruction and practice to support you in making Focusing a trusted part of your life.
This course includes:
A practical, step-by-step method for finding relief and insight to help you manage any problem, so you can become bigger than your problems and in control of your life
A way to access your body's wisdom, which allows you to get in touch with rich information about your life and your life's direction
A simple (but powerful) listening process that lets you be supportive of other people – and yourself – in ways that will improve your relationships
A structured plan for taking these lessons beyond the course and into your daily life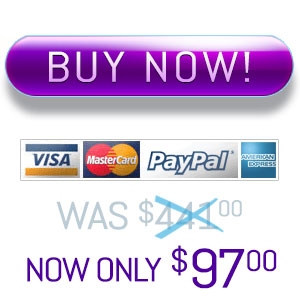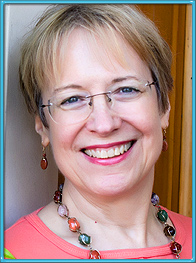 Ann Weiser Cornell is a best-selling author, educator, and worldwide authority on Focusing, the self-awareness method developed by her mentor, Eugene Gendlin. She is perhaps the best-known Focusing teacher in the world, having taught in twenty countries around the world for the past twenty-five years. She and Barbara McGavin have created Inner Relationship Focusing, which is especially helpful when you feel overwhelmed by emotional states – bringing you inner strength, confidence, and clarity.
Ann loves helping you listen with compassion to every part of yourself, especially those little whispers from something deep inside which has been longing to emerge. She is passionate about supporting you as you turn around states of low self-worth and procrastination so you can live the big life you were born to live. "There are no enemies inside," as Ann likes to say. What excites her the most is showing you how awareness itself can be the source of powerful life change and transformation.
She is the author of The Radical Acceptance of Everything and her bestseller, The Power of Focusing, as well as Focusing in Clinical Practice: The Essence of Change. She is also a Past President of the Association for Humanistic Psychology.
Ann has given presentations and trainings in Inner Relationship Focusing at the Esalen Institute, the Psychotherapy Networker Conference, the National Institute for the Clinical Application of Behavioral Medicine, the American Psychological Association, and the Cape Cod Institute, as well as offering over 75 privately organized workshops and phone seminars every year.
Ann was a Woodrow Wilson scholar at the University of Chicago, where she received her PhD in Linguistics in 1975. She puts her linguistics training to use with her fine attention to the language that awakens inner process, which she calls "the art of facilitative language."
Peter Levine, author of Waking the Tiger, calls the methods in Ann's latest book "magic made simple, pure and simple."

Audio Replay
---
Google Hangout Video Replay
---
** 30 DAY MONEY BACK GUARANTEE
I understand that if I am not thoroughly convinced that this product is the smartest personal development investment I've ever made I can request a refund of the purchase price, excluding shipping charges. Returns, Refunds or Exchanges are not available for: Live Events after the event starts; nutritional supplements; dietary supplements; or any other food, cosmetic or medicinal related products. Please review full return/refund policy at https://theawareshow.com/refund. Please note: digital items are available immediately, and physical items will arrive quickly, depending on inventory.
If you have any questions, please contact us at: support@theawareshow.com before making your purchase!
---