Click Here For The Free Interview Replay

HeartMath's Brain Fitness Program
Connecting Heart and Mind for Optimal Performance
Explore How Your Brain Works and Learn How to Make it Work Better!
Improve and Sustain Your Cognitive Abilities Throughout Your Life, Increase Heart-Brain Communication,
Learn the Benefits of Positive Emotions
Discover Self-Directedness and Leadership Within You
Increase Brain Power with Heart Power
Aligning Your Mind and Body!
Item 1. emWave2 Brain Fitness

Retail Value $199
---
This item contains a physical item that will be shipped directly to you by The Aware Show
---
Take Charge of Your Mind and Emotions
If you sense that it's time for a positive change in your life, emWave2 can help. This unique training system helps you learn to build your inner resilience — a state of poise and readiness for effectively dealing with stressful feelings and whatever challenges come your way. Practice for just five to ten minutes a day can bring more ease and mental and emotional flexibility into your life. You'll find your attitudes, emotions and perspectives become more positive and resilient.
New and Versatile — On The Go or at Your Computer
The new emWave2 combines the portability of the original handheld emWave, which provides input via lights and sound, with a rich graphical interface that displays on your computer. Use it on the go, or at home or work — just plug into your computer to download and review previous sessions, run a new session with the real-time heart rhythm display, or play one of the interactive coherence-building games.
The Coherence Breakthrough
emWave2 technology is based on "the coherence breakthrough". Coherence is a state of synchronization between your heart, brain and autonomic nervous system which has been proven to have numerous mental, emotional and physical benefits. You can think of coherence as a simultaneous state of relaxation, readiness and revitalization. It's a first step in prepping for what athletes call "the zone". Coherence improves performance, health and emotional well-being.
Typical Benefits that People Notice With 2 Weeks:
More calm
Better sleep
Less reactivity
Less worry
More alertness
Better focus and decision making
More positive attitudes
More ease and inner peace
How it works
The emWave2 is an advanced heart rate monitor, able to measure subtle changes in your heart rhythms. This type of measurement is known as heart rate variability analysis or HRV. The analysis of HRV is a noninvasive measurement that reflects heart-brain interaction and autonomic nervous system dynamics, which are particularly sensitive to changes in your emotional state.
Heart Rhythms and Coherence
When you experience stressful emotions such as tension, anxiety, irritation, or anger, your heart-rhythm pattern becomes irregular and incoherent, negatively affecting your health, brain function, performance and sense of well-being. When you experience positive emotions such as appreciation, care, joy and love, your heart-rhythm pattern is more ordered and coherent.
Heart rhythms when stressed as compared to heart rhythms when feeling positive emotion
Ordered and harmonious heart rhythms are an indicator of your "coherence level". High coherence is a state associated with positive emotional attitudes, which sends signals to the brain that reduces reactions to stress and improves cognitive function, hormonal balance, immune response, coordination and reaction times, and your overall sense of well-being.
emWave2 Features:
Use emWave2 on the go as a portable training device and for session storage
Run sessions on your computer and watch your coherence in real-time charts
Download your stored on the go sessions for graphical review and comparison
Interactive Coherence Coach® teaches you a key HeartMath self-regulation technique
Four challenge levels include an Advanced User mode
Adjustable LED display brightness and audio feedback
A variety of coherence-building tools make sessions more entertaining
Charge unit via USB computer connection
Item 2. HeartMath Brain Fitness Program
Connecting Heart and Mind for Optimal Performance

Retail Value $12
---
This item contains a PDF Download that is immediately available by logging into your personal Aware Show account
---
Emotional stress, the strains of modern life and aging all can hasten cognitive decline. Memory, focus and concentration are especially vulnerable, but you can actually learn to take care of your brain, improve mental functions, remain alert and develop your brainpower.
The HeartMath Brain Fitness Program explores the critical relationship between our emotions and the brain. It describes the heart's role in shaping and controlling our emotions and communicating with the brain.
Learn how to harness your neuroplasticity, the brain's capacity for changing and rewiring itself. When you learn to raise your heart coherence, you can promote emotional stability, optimal cognitive performance and harmonious function across all of your body's systems.
This 82 page research-based work by Deborah Rozman, Ph.D. and Rollin McCraty lays out a practical and simple method for using HeartMath techniques and technology, supported by detailed color illustrations, charts, and graphics.
Includes:
HeartMath Brain Fitness Five-Step Program
Detailed instructions for 5 HeartMath techniques
Integrating emWave® and Inner Balance® technologies
HeartMath brain-fitness outcomes
Item 3. emWave Meditation, Prayer & Self-Help Assistant Booklet

Retail Value $9.95
---
This item contains PDF Downloads that are immediately available by logging into your personal Aware Show account
---
Get Centered Today
Quieting the mind in today's fast-paced world, where schedules are packed and time is short, can be very challenging. To help you go from "trying to get settled" to "being centered" quickly, HeartMath has compiled this new booklet, emWave Meditation, Prayer and Self-Help Assistant, which is intended for use with the emWave Personal Stress Reliever®.
The Institute of HeartMath's internationally recognized research on stress, emotions and heart-brain interactions has helped thousands of people to center themselves. We've incorporated that research into this guide to help you build the heart-rhythm coherence that is so important to meditation, prayer, self-help and other practices.
Enter Your Optimal State
Used in tandem, the emWave PSR and this 59-page booklet provide a perfect balance for building and sustaining heart-rhythm coherence – the alignment of emotions, mind, body and spirit. This highly beneficial state of internal synchronization and energy efficiency also can help you perform at optimum levels mentally and physically and improve health, cognitive functions and well-being.
Building Personal and Global Coherence
The emWave Meditation, Prayer and Self-Help Assistant also previews the Global Coherence Project, an Institute of HeartMath initiative. The project's Global Coherence Monitoring System, a collection of sensing stations around the world, "will measure the effects of mass feeling and intentionality on the electromagnetic field of the earth." The project aims to direct the synchronized intention of individuals and groups worldwide who are in a state of coherence toward increased social and planetary harmony.
Item 4. Overcoming Emotional Chaos Ebook

Retail Value $9.95
---
This item contains PDF Downloads that are immediately available by logging into your personal Aware Show account
---
Eliminate Anxiety, Lift Depression and Create Security in Your Life!
Are you vulnerable to overreaction, anxiety, anger, hurt, overwhelm, depression and fatigue? Overcoming Emotional Chaos by Doc Childre and Deborah Rozman, Ph.D. provides an in-depth understanding of these common emotions, and uses the scientifically proven Cut-Thru® technique to guide you into taking direct action to release negative emotions. The book includes personal evaluation pages to help you track what you observe in yourself, where you want to focus, and how to track your progress.
Overcoming Emotional Chaos gives you the tools you'll need to renew vitality and create a future free of anxiety habits. It covers the range of emotional chaos that affects our families, friends, co-workers, neighbors, and ourselves. A new clarity in your heart will inspire the "can do" power to make internal changes you never thought possible.
Table of Contents:
Chapter 1: Emotions: The Next Frontier
Chapter 2: Overcare, Over-Identity and Over-Attachment: How to Overcome the Draining Cycle
Chapter 3: Understanding Emotional Vanity
Chapter 4: The Heart of the Matter
Chapter 5: The Cut-Thru Technique
Chapter 6: The Heart Lock-In Technique
Chapter 7: Tools in Action
Chapter 8: Managing Overwhelm
Chapter 9: Eliminating Anxiety
Chapter 10: Relieving Fatigue
Chapter 11: Lifting Depression
Chapter 12: Creating Security in Relationships
Chapter 13: Emotional Management in the Workplace: Unlocking Creativity, Innovation and Satisfaction
Chapter 14: The Global Opportunity
Item 5. Quiet Joy

Retail Value $5.95
---
This item contains MP3 Audio Downloads that are immediately available by logging into your personal Aware Show account
---
Enter the serene and peaceful state of Quiet Joy, with carefully selected compositions taken from Doc Childre's award-winning releases Heart Zones and Speed of Balance.
Published studies show improvement in the nervous system, hormonal balance and immune-system response after calming meditation. The serene and peaceful musical style inspires feelings of calm, balance and well-being. Designed to renew, center and refocus, it's a perfect background for yoga and tai-chi.
Quiet Joy has been effectively used by health professionals to help stabilize emotions, resolve nervous-system chaos, and significantly improve behavior and performance at school. It also helps calm young children and babies at home.
Songs:
Song 1 – Global Anthem – 2:18
Song 2 – Heart Zones Song 1 – 3:44
Song 3 – Harp Zones – 2:49
Song 4 – Heart Zones Song 4 – 3:05
Total Time: 11:56
The songs function best on repeat.
Item 6. The Intuitive Heart – e-Booklet

Retail Value $14.95
---
This item contains PDF Downloads that are immediately available by logging into your personal Aware Show account
---
The Intuitive Heart – Accessing Inner Guidance To Raise Our Consciousness Baseline
By Rollin McCraty, Ph.D. and Doc Childre
New work written on the natural human capacity for intuition, with guidance for increasing yours!
We all have a natural inner capacity for sensing or knowing things outside of our senses. Things outside of our immediate presence, absent from our stored knowledge and memories, can still be known by intuitives. The phenomenon of intuition is the subject of many cultural traditions, mystique, scientific curiosity, and pure research.
Now it is the subject of a new informative publication that combines scientific studies and articles from a wide body of the world's most influential researchers on intuitive processes.
Presented in a format and style both the layperson and scientist alike will appreciate, The Intuitive Heart will confirm what you've always suspected, and expand what you already know and believe about intuition. The Intuitive Heart is especially relevant for today's societies, when accessing our intuition is so critical in meeting the increasingly complex demands of life with greater love, compassion and kindness.
Features:
The three types of intuition
How the heart and emotions govern intuition
Establishing a new baseline to increase intuitive access
Repatterning the neural architecture
Freeze Frame® Technique – 5 steps for increasing intuition
Extensive references citing the world's leading intuition research
Bonus 1. You and Your Heart's Intuition!

Retail Value $29.95
---
This item contains a streaming video that is immediately available by logging into your personal Aware Show account
---
Understand the intuitive process and make it work for you
Can your heart alert you about events before they happen? Why do some entrepreneurs succeed where others fail? Learn the fascinating truth about intuition with IHM's Dr. Rollin McCraty in You and Your Heart's Intuition!
This one-hour webinar could transform everything you thought you knew about intuition. Discover how a mother's brainwaves can be in sync with her baby's heartbeat, or why some people can sense that an earthquake is about to occur.
McCraty presents in simple terms decades of intuition science, new unpublished findings and real-life experiences. At last you'll understand that feeling when your heart seems to be directing you. McCraty guides you in accessing and utilizing your own intuition more often with the five steps and benefits of HeartMath's powerful Freeze Frame® Technique.
Bonus 2. The Science of Heart Rate Variability Made Simple
Retail Value $29.99
---
This item contains streaming video that is immediately available by logging into your personal Aware Show account
---
Learn What is HRV and Why is it So Important?
Is the amount of heart rate variability we have important? The simple answer is yes. During this webinar Dr. Rollin McCraty explains why it is such a valuable commodity, and how the amount of our HRV – the beat-to-changes in heart rhythms – is a key indicator of health and resiliency.
McCraty touches upon the differences between HRV levels and "heart-rhythm coherence," which is a desirable state of mental, emotional and physical balance and flow.
He also discusses how it is measured and shares some simple tests you can conduct on your own.
Bonus 3. The Science of Intuition

Retail Value $29.95
---
This item contains a streaming video that is immediately available by logging into your personal Aware Show account
---
Beyond Time and Space
"Intuition is a process by which nonlocal information, normally outside of the range of conscious awareness, is immediately sensed and perceived by the psychophysiological systems," IHM Director of Research Rollin McCraty explains in this fascinating journey through the intuitive process.
A leading authority on heart intelligence and the physiology of emotions and their impact on cognitive processes, behavior and health, McCraty today is leading the way to greater understanding of how intuition affects our daily lives.
His groundbreaking research has provided key insights into the critical role of heart-rhythm coherence not only in the intuitive process, but also in the reduction of stress and creation of emotional balance and optimal performance in all areas of our lives.
Bonus 4. You Can Change Your Field Environment – Webinar

Retail Value $29.95
---
This item contains a streaming video that is immediately available by logging into your personal Aware Show account
---
Change Your Field, Transform Your World
Each of us has an energy field, generated by the heart. When you experience positive or negative thoughts, attitudes and emotions, intentionally or unintentionally, they affect your personal energy field – and can affect the fields of people up to 3 feet away from you!
Studies by the Institute of HeartMath show that you can influence and actually change your individual and social field environments, and create the type of environments that you want.
This informative hour-long presentation discusses today's science behind changing your field environments, locally and worldwide, by experiencing or expressing genuine love, appreciation, care and compassion.
The hosts of You Can Change Your Field Environment will walk you through a highly effective HeartMath tool designed to help you attain coherence, the psychophysiological state in which the heart, mind and emotions are balanced and in sync, resulting in an array of mental and physical benefits.
Bonus 5. Energetic Connectivity – Webinar

Retail Value $29.95
---
This item contains a streaming video that is immediately available by logging into your personal Aware Show account
---
Exploring the Relationship of Humans with Each Other, the Earth and More
A Webinar with Dr. Rollin McCraty
Think of time with a friend or loved one, when your connection was so potent you seemed to be on the same wavelength. This is called energetic connectivity, a kind of communication living things in close proximity carry on through via magnetic fields. Now, in a special HeartMath Webinar, IHM Director of Research Rollin McCraty explains this magical, yet real bond scientists are exploring for facilitating harmonious social and planetary outcomes.
HeartMath researchers already have shown evidence that this connectivity exists between a mother and her baby, a woman and her horse, the earth and its inhabitants. Using charts and graphs, McCraty explains in simple terms this connectivity, the heart-brain relationship, solar/geomagnetic rhythms, and how they affect (and are affected by) humans.
Expect to learn about a great deal of cutting-edge science in this fascinating one-hour journey, including the ramifications when global events evoke positive or negative emotional responses, and how certain resonances/waves in the earth's ionosphere correspond in frequency to various human brain waves.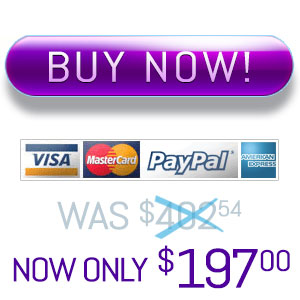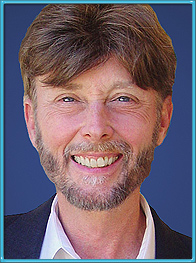 Howard Martin is one of the original leaders who helped Doc Childre found HeartMath.
In 1999 he co-authored with Doc Childre The HeartMath Solution published by HarperSanFrancisco and he has been with HeartMath's world-wide training and consulting team since its inception in 1991.
In 2000 he authored The HeartMath Method, an audio-learning program published by Nightingale Conant. He is also the producer of two award-winning musical recordings, including Doc Childre's Heart Zones, which spent 50 consecutive weeks on Billboard Magazine's music charts.
During his career with HeartMath, he has been instrumental in business development and in delivering HeartMath's practical, yet dynamic, programs to thousands of participants world-wide.
Because of his universal appeal, he has conducted training programs and keynote presentations in Fortune 100 companies, government agencies, all four branches of the U.S. military, school systems, ecumenical organizations and through publicly promoted events in over 50 cities on four continents.


Audio Replay
---
Google Hangout Video Replay
---
** 30 DAY MONEY BACK GUARANTEE
I understand that if I am not thoroughly convinced that this product is the smartest personal development investment I've ever made I can request a refund of the purchase price, excluding shipping charges. Returns, Refunds or Exchanges are not available for: Live Events after the event starts; nutritional supplements; dietary supplements; or any other food, cosmetic or medicinal related products. Please review full return/refund policy at https://theawareshow.com/refund. Please note: digital items are available immediately, and physical items will arrive quickly, depending on inventory.
If you have any questions, please contact us at: support@theawareshow.com before making your purchase!
---