Click Here For The Free Interview Replay

Greater Thinking
Reprogram Your Brain
Create the Life
You Have Always Imagined

!
Item 1. Think Greater!

Retail Value $125.00
---
This item contains MP3 audios and PDF Downloads that are immediately available by logging into your personal Aware Show account.
---
In this 4-lesson course, based on the Amazon Best Selling book Breaking the Habit of Being Yourself: How to Lose Your Mind and Create a New One, Dr Joe provides the framework and simple step-by-step instructions for reprogramming your brain and creating the life you have always desired.
By the time we are 35 years old, we unconsciously live by a set of memorized behaviors, thoughts, beliefs, perceptions and emotional reactions that run like automatic computer programs behind the scenes of our conscious awareness–in which the body has been conditioned to be the mind.
This groundbreaking course, from best-selling author Dr Joe Dispenza, will show you that in order to change, you must be greater than the body. Learn proven skills to help focus your attention, move into a new state of being and rewrite your automatic habits, attitudes, and other unwanted subconscious programs to create the life you want to live.
Lesson 1: Overcoming the Environment,
Body, & Time
Your thoughts create your life. If you allow the outer world to control how you think and feel, your external environment is patterning circuits in your brain to make you think "equal to" everything familiar to you. The result will be more of the same; you hardwire your brain to reflect the problems, personal conditions, and circumstances in your life. This lesson will show you that in order to change, you must be greater than all things physical in your life.
In this lesson, you'll learn:
Where habits come from and how to change them
How to reinvent a new self and literally change "from the inside out"
How to change the thoughts you commonly think, the behaviors you repeatedly demonstrate, and the emotions you have memorized
How to access the present and enter through the door to the quantum field, where all potentials exist!
Lesson 2: Three Brains: Thinking
to Doing to Being
In this lesson, you will embrace the concept that you have three "brains" that allow you to move from thinking to doing to being. There is a methodical, biological process to become anything you want. In fact, nature has provided us the neurological hardware and machinery to make this possible. You will learn that at some time in your life, you already have done this. Once you re-remember and apply the process, you can create new doors to a new life.
In this lesson you'll learn:
How to distinguish between what is happening in the outer world of reality and what is happening in the inner world of your mind
The distinction between living in survival and living in creation
The tools of how to change from one state of mind to the other
Lesson 3: The Quantum You and the Gap
This lesson introduces you to a bit of quantum physics, but don't be alarmed! The observer effect is a simple concept that states "where you direct your attention is where you place your energy." As a consequence, you'll affect the material world (which, by the way, is made mostly of energy). Learn how to liberate your energy in the form of emotions, and thus narrow the gap between how you appear and who you are. Ultimately, you will create transparency. When how you appear is who you are, you are truly free!
In this lesson you'll learn how to:
Start focusing on what you want instead of what you don't want
Explore how we live simultaneously dual aspects of ourselves – our inner and outer selves
Break free from the emotions that you've memorized–and learn how to close the gap between who you really are in your inner, private world and how you appear in the outer, social world
Lesson 4: Meditation, Demystifying the Mystical, and Waves of Your Future
The purpose of this final lesson is to demystify, define, and teach you about meditation! In this lesson, Dr Joe puts it all together and creates a working model for you to make significant changes in your life.
In this lesson, you'll learn more about:
How your brain changes electromagnetically when you are focused versus when you are stressed
How the true purpose of meditation is to get you beyond the analytical mind and enter into the subconscious mind, allowing you to make real and permanent changes
Connecting to something greater, creating coherence between your thoughts and feelings and getting on the path to true evolution!
Item 2. Breaking the Habit of Being Yourself Meditations

Retail Value $4.95
---
This item contains MP3 audios and PDF Downloads that are immediately available by logging into your personal Aware Show account.
---
These guided meditations are a part of Dr Joe's four-week program discussed in the book, Breaking the Habit of Being Yourself and the Think Greater! 4 Session Course.
The meditations are designed to move you from the analytical Beta brain-wave state to the state of Alpha, and develop your ability to sustain coherent brain-wave patterns.
By placing your awareness on different parts of your body "in space" and on "the space around your body," as instructed by Dr Dispenza, you are altering your brain so that you enter into the operating system of your subconscious mind—where unwanted habits and programs exist. The objective is to learn to stay present and make meditation a skill. It is from this new place that you will begin to make the changes in your life that you desire!
Do not listen to any meditation audio recordings while driving or operating machinery.
Item 3. The Meditative Process Review

Retail Value $12.95
---
This item contains PDF Downloads that are immediately available by logging into your personal Aware Show account.
---
Dr Joe explains the basics of the meditative process, from beginning to end. Useful for the novice and the expert, this comprehensive PDF covers the essentials of cultivating a meditative practice:
Preparing Your Environment
Preparing Your Body
Making Time to Meditate
Preparing Your State of Mind
Item 4. The Reinvention of Self

Retail Value $16.95
---
This item contains MP3 Audio Downloads that are immediately available by logging into your personal Aware Show account.
---
How come in the process of change, despite your good intentions, you can fail to meet your goals?
In The Reinvention of Self: A Guide to Changing Your Reality from the Inside Out, Dr Dispenza shares scientific insights, tools and ideas as to how you can meet your goals and make transformational changes in your life from the inside out!
This is the second volume in the Q&A Audio Series by Dr Joe Dispenza, where he answers questions such as:
What does it mean to reinvent ourselves, and how can that be done?
How does a new personality create a new personal reality?
How can Meditation help us in the process of change?
How do we change the emotional bonds that we have with other people? When we find the emotional blocks, how do we deal with them?
Discover how you too, can learn how to transform yourself and your results in life by mastering the Art of Change!
Item 5. Enjoy 3 Live Teleclasses with Dr Joe

Retail Value $49.95
---
This item contains PDF Coupons that are immediately available by logging into your personal Aware Show account.
---
Each month, Dr Joe teaches a one-hour class and answers questions from members who are on the live call.
This is a wonderful opportunity for you to be a part of a unique 20 – 30 minute lecture from anywhere around the world! Dr Joe will then open the Teleclass for 30 minutes of Q&A, where you will be able to ask him your questions directly.
Teleclasses are held the last Thursday of the month at 12:00pm (Pacific Time). An email reminder is sent out 2 – 3 days before the Teleclass date with your phone number & PIN # to access the call. Your phone number and PIN # will remain the same each month. Live Teleclass calls can be accessed by Telephone or Skype.
Your Teleclass Membership coupon includes:
3 Live Teleclass Calls with Dr Joe
Access to Dr Joe's Teleclass Members Page with Complimentary Download Recordings of Your Previous Teleclass Sessions
Teleclass Subscription is $9.99 USD per Month (recurring charge, for ongoing access). Once you have enjoyed your 3 free months, if you do not wish to continue your membership, you can cancel at any time.
Coupon Offer Expires December 31, 2015
Bonus 1. Silencing the Critic in Your Head: One Voice at a Time

Retail Value $19.99
---
This item contains MP3 Audio Downloads that are immediately available by logging into your personal Aware Show account.
---
When those critical voices and chatter appear in your head, Dr Joe discusses why they show up, and shares with you how to keep going. You do not have to be beholden to the voice of your lesser self. When you liberate yourself from your body, you will experience more energy and joy!
Bonus 2. $50 Off a Progressive Workshop with Dr Joe

Retail Value $50.00
---
This item contains a PDF Coupon that are immediately available by logging into your personal Aware Show account.
---
Ascending Your Energy: Tune into Your New Destiny
Although it is no longer required, we recommend for most new students that you watch the On-Demand Intensive Workshop prior to attending this workshop, or that you have attended a past live Level 1 or Intensive Workshop, in addition to having read Breaking the Habit of Being Yourself.
During the course of this 2.5 day workshop, Dr Joe will deliver new teachings, share case studies and examples, teach you how to recondition your body to a new mind, and show you how to liberate energy stored in your body in the form of self-limiting thoughts, unconscious habits, and memorized emotions.
When you free up energy from your past and open yourself up to a new future, you can create who you really want to be and what you want in your life. Hundreds of people around the world have applied these principles and produced amazing results for themselves.
This workshop will get you out of your comfort zone and push you beyond your 'limitations' to break chains and set you free from the old programs that have held you hostage. This is a unique opportunity for you to retreat from your routine life with all of the familiar stimuli and create a new reality. You will be asked to suspend all beliefs and to make room for the unknown.
Dr Joe will take you through a series of interactive exercises and intensive meditations that will deepen your practice and process of change. You will learn how to:
Tune into the infinite potentials in the quantum field
Change your energy from living in the past to living in a new future
Enter deeper levels of the subconscious mind
Reprogram your genes
Develop your attention as a skill
Train your mind and body to be in the present moment
Live a future reality now
Break your emotional bonds with every thing or person in your known reality
Change your beliefs and perceptions
Use emotional rehearsal to recondition your body to a new mind
Energize your brain
Liberate emotional energy stored in your body, then use it to create a new destiny
Ascend your energy
Open the heart
Use your consciousness to command matter
Broadcast new electromagnetic signatures to create new opportunities in your life
Surrender to the quantum mind
Shift from the Newtonian model of reality to the Quantum model of reality
Come learn and participate in a peaceful environment where you are supported and surrounded by like-minds who are also on the journey of change and personal transformation. On the other side of your pain is your freedom. On the other side of your fear is a deeper love than you have ever known.
You will leave this weekend having experienced powerful and profound shifts inside and outside of you. Many people in the last three years have reported that they literally left this seminar a different person from when they came. As you continue your practice with the tools and techniques you take away from this weekend, you will experience ongoing and significantly noticeable changes in your world.
Coupon Offer Expires December 31, 2015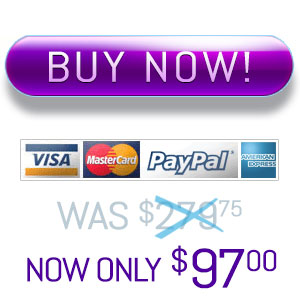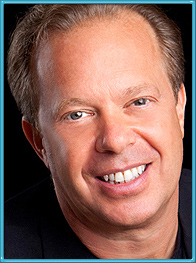 Joe Dispenza, D.C., first caught the public's eye as one of the scientists featured in the award-winning film What the BLEEP Do We Know!? Since that movie's release in 2004, his work has expanded, deepened, and spiraled in several key directions—all of which reflect his passion for exploring how people can use the latest findings from the fields of neuroscience and quantum physics to not only heal illness but also to enjoy a more fulfilled and happy life. Dr Joe is driven by the conviction that each one of us has the potential for greatness and unlimited abilities.
As a teacher and lecturer, Dr Joe has been invited to speak in more than 27 countries on six continents, educating thousands of people in his trademarked easy-to-understand, encouraging, compassionate style, detailing how they can re-wire their brains and re-condition their bodies to make lasting changes. In addition to offering a variety of online courses and tele-classes, he personally teaches three-day progressive workshops and five-day advanced workshops in the U.S. and abroad. Dr Joe is also a faculty member at the International Quantum University for Integrative Medicine in Honolulu; the Omega Institute for Holistic Studies in Rhinebeck, New York; and Kripalu Center for Yoga and Health in Stockbridge, Massachusetts. He's also an invited chair of the research committee at Life University in Atlanta, Georgia.
As a researcher, Dr Joe explores the science behind spontaneous remissions and how people heal themselves of chronic conditions and even terminal diseases. He's more recently begun partnering with other scientists to perform extensive research on the effects of meditation during his advanced workshops. He and his team do brain mapping with electroencephalograms (EEGs) and individual energy field testing with a gas discharge visualization (GDV) machine, as well as measure both heart coherence with HeartMath monitors and the energy present in the workshop environment before, during, and after events with a GDVSputnik sensor. Soon, he plans to include epigenetic testing in this research, as well.
As a corporate consultant, Dr Joe gives on-site lectures and workshops for businesses and corporations interested in using neuroscientific principles to boost their employees' creativity, innovation, productivity, and more. His corporate program also includes private coaching for upper management. He has personally trained a group of 40 corporate trainers who teach his model of transformation to companies around the world. He recently began certifying independent coaches in using his model of change with their own clients.
As an author, Dr Joe has written Evolve Your Brain: The Science of Changing Your Mind (Health Communications, Inc., 2007), followed by Breaking the Habit of Being Yourself: How to Lose Your Mind and Create a New One (Hay House, 2012), both of which detail the neuroscience of change and epigenetics. His latest book, You Are the Placebo: Making Your Mind Matter (2014), is an Amazon Bestseller and hit the NY Times Bestseller List within a week of its release, building on his previous work.
Dr Joe received his doctor of chiropractic degree from Life University, graduating with honors. His postgraduate training covered neurology, neuroscience, brain function and chemistry, cellular biology, memory formation, and aging and longevity. When not lecturing and writing, Dr Joe sees patients at his chiropractic clinic near Olympia, Washington.


Audio Replay
---
Google Hangout Video Replay
---
** 30 DAY MONEY BACK GUARANTEE
I understand that if I am not thoroughly convinced that this product is the smartest personal development investment I've ever made I can request a refund of the purchase price, excluding shipping charges. Returns, Refunds or Exchanges are not available for: Live Events after the event starts; nutritional supplements; dietary supplements; or any other food, cosmetic or medicinal related products. Please review full return/refund policy at https://theawareshow.com/refund. Please note: digital items are available immediately, and physical items will arrive quickly, depending on inventory.
If you have any questions, please contact us at: support@theawareshow.com before making your purchase!
---