Welcome to Lisa Garr's Radiant Body Summit

Please read this entire letter as it explains all you need to know as our affiliate partner and interview guest. We are really excited to have you on-board, because this is going to be our best event ever!
My team and I look forward to working with you to bring your amazing work to the world, either as a partner or guest — and we have many opportunities to do that, while earning commissions along the way.
See you at The Summit!
In Love and Gratitude,
Lisa Garr 
---
NAME, below you will find the resources you will need to help promote The Radiant Body Summit.
Your Tracking Link: https://ff946.isrefer.com/go/radiant/USERNAME
Login to the affiliate center here: https://ff946.infusionsoft.com/Affiliate
---
Contents of this Page
---
Email Banner Images


http://tas-2015.s3.amazonaws.com/radiant-body/images/rb15-affiliate-banner-468×60.jpg


http://tas-2015.s3.amazonaws.com/radiant-body/images/rb15-tas-site-icon-88×88.jpg


http://tas-2015.s3.amazonaws.com/radiant-body/images/rb15-affiliate-banner-334×60.jpg
---
Email Copy
Possible Subject Lines:
 Join me and 10 other experts of nutrition, fitness, and healing
The Radiant Body Summit is here! Come watch my interview on The Aware Show
Ten Free Interviews with the masters of Radiant Body Living
Lisa Garr asked me to join the Radiant Body Summit. Here's why…
Hello
[NAME],
We are entering a new era of human health and wellness.
Science is uncovering the secrets of aging, the true elements of beauty, and new formulas for energy and vitality. As we develop this new understanding of the body and what makes it thrive, we want to share these breakthroughs with as many people as possible.
Please join me starting June 8th – June 19th on the Radiant Body Summit. You will not find a more interesting and exciting line up of visionaries to help you create the health and vitality that will make your life and very being radiate with joy. Join me and my dear friend Lisa Garr as she interviews the leading experts in the fields of nutrition, fitness, energy healing, hormone balancing, mental control, and body movement. The masters of Radiant Body Living include:
Dr Daniel Amen
Rick Collingwood
Lynne McTaggart
JJ Virgin
Dr Baskaran Pillai
David Wolfe
Dr Tony O'Donnell
Lee Holden
Dr Tom O'Bryan
Anat Baniel
Discover: how holding a greater awareness creates a Radiant Body
Realize: the power you need to heal yourself is within you right now
Create: the daily habits that sustain and nourish your earthly vessel
Illuminate: your core essence to function at full force
Harmonize: your energy fields with the universe in which you move
Rejuvenate: your daily vitality so you'll never be tired again
Brighten: your mood and your interactions with others
Restore: your body to it's natural paradigm
…and so much more. You'll be lifted into the future with cutting-edge information from the most advanced thinkers and researchers on the topics of health, vitality, and radiance..
Reserve Your Seat Here and get 7 Free Bonus Gifts!
https://ff946.isrefer.com/go/radiant/USERNAME
Please join for Free, to watch, listen and learn during the Radiant Body Summit, starting June 8th. Register NOW and reserve your spot for this breakthrough event, to enhance your journey to maximum health and personal illumination.
Sincerely,
-XXXNAMEXXX
---
Website Banner Images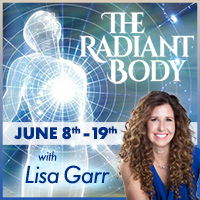 http://tas-2015.s3.amazonaws.com/radiant-body/images/rb15-affiliate-banner-200×200.jpg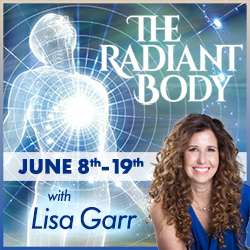 http://tas-2015.s3.amazonaws.com/radiant-body/images/rb15-affiliate-banner-250×250.jpg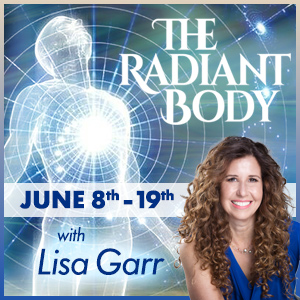 http://tas-2015.s3.amazonaws.com/radiant-body/images/rb15-affiliate-banner-300×300.jpg
---
For JV & Affiliate Partners
By using this affiliate system and participating in our Summits, all Guests, and Affiliate Partners agree to the following:
You agree not to promote the show in any way that is misleading or false
You agree not to manipulate or interfere with the commission tracking system in any way and to use our authorized tracking links for any promotion you may choose to do 
You will receive your affiliate percentage for products that we sell that were referred by your promotional efforts
If you are a Guest, you will receive your sales commission for any and all products that are sold during and after the Summit
Affiliate Commission Plan
The Aware Show commission plan is defined as a 40-40-20 program.  Sales of any guest packages during this event pay commission of 20% to the referring party.  Therefore, 40% goes to The Aware Show, 40% goes to the guest for their product sale and 20% goes to whoever generated the sales lead. We have a 4 month (120 day) cookie policy, on a "first-in" basis. Hence, if you have a person that opts into the system as a result of you, they are your customer for 4 months, and you will receive 20% of all they purchase during that time.
Additionally, you must have a current W-9 on file with us. All payments are made within 45 days from the last day of the month in which sales are made. If sales are made in October, your payment will be mailed no later than December 15, as an example. 
 For Interview Guests
We are proud and honored to have you on as a guest of our Summit series and welcome you to the show!  As a guest, you will also be an affiliate partner and earn commissions for your work as well as commissions on sales of other guest offers.  By using this affiliate system and participating in the Summit, all Guest's agree to the following:
You agree to broadcast three different solo messages to your lists, as described in the email template system here
You will receive your affiliate percentage for your products that we sell on your interview
The Guest Broadcast and Release Agreement terms (as stated below)
Included below are shipping instructions for your products to our main fulfillment center in Oregon, as well as the call-in information you need for your interview. All of these resources are available to you through this affiliate system as well.
Please email to: cliff@theawareshow.com or call our affiliate team at 800 772-3012 for any assistance or questions.  
Thank you for helping make this the most amazing event ever!
Guest Commission Plan – Please Read – Updated Information
The Aware Show commission plan is defined as 40-40-20. Therefore you receive 40% commission of all of your sales at The Aware Show during this program, for this offer, and for all you sell as our affiliate. Additionally you will receive 20% commission for all sales generated by anyone that opt-ins to The Aware Show as a result of your marketing. If a customer is tagged as your opt-in and they buy your product you will receive 60%. Therefore, 40% goes to The Aware Show, 40% goes to the guest for their product sale (namely you), 20% goes to whoever generated the sales lead. We have a 4 month (120 day) cookie policy, on a "first-in" basis. Hence, if you have a person that opts into the system as a result of you, they are your customer for 4 months, and you will receive 20% of all they purchase during that time.
Guest Email Broadcasts and Release Agreement
Three email broadcasts are required to help maximize participation for your audience and the Radiant Body Summit. These are 1) the Summit invitation, 2) the interview announcement before your show up, and 3) the free replay right after your show and for duration of the entire campaign. In essence, the more you promote, the more revenue you will receive.
Please broadcast your series invitation for the Radiant Body Summit to your lists and social outreach between January 12th 2015  – March 31st, 2015. In order to maximize the "social proof" it's important that you promote during these dates.
To make things easier for you we created personalized email messages for you in your affiliate system. Please personalize these and rewrite to better suit your audience. To display your personalized email messages, please go to the email section of your affiliate system. We will also email you the suggested copy with your affiliate links to help make this an efficient process for you. Also, we suggest you post to Facebook, Twitter, LinkedIn and any other social networks you are a part of. Our most successful guests use all of their publicity channels. To ensure that you receive your affiliate credit for the sign ups you generate, please use the tracking links the system generates for you.
As a guest you agree to participate in the event media production identified above. You also agree that insofar as the interview is concerned, that it may be edited as needed by Host and Producer and disseminated wholly or in part without time limit throughout the world by Host and Producer and its successors, assigns and licensees. Guest also consents to the use of Guest's name, likeness, voice, transcription and biographical material in connection with the production's publicity and dissemination. Guest understands and gives Guest's permission to Host and Producer to utilize this material for internet, broadcast, radio, CD/DVD duplication, print, downloads, presentations and distribution formats that are yet to be created; in whole or in part.
The Guest hereby accepts the invitation to participate in the event described above, and in consideration for Host and Producer allowing Guest to be interviewed and to sell Guest's products for the commissions described in the affiliate system, which will constitute Guest's full and total compensation. Guest hereby authorizes Host and Producer to use Guest's name, biography, likeness, voice, and marketing and promotional language and materials and Interview performance in the production and for the purpose of publicizing the series event. Guest further authorizes Host and Producer to edit Guest's Interview and authorize Host and Producer to make recordings of Guest's Interview, and to use and re-use Guest's Interview and recordings of it, in whole or in part, for any and all mediums and distribution throughout the world that Host and/or Producer deem appropriate, and other than the commissions specifically provided for above, Host and Producer will have the sole right to keep One Hundred Percent (100%) of any revenues resulting from said use outside of the series event, and Host and Producer will have sole responsibility for production, marketing and all related costs. Guest also understands that Host and Producer have no obligation to use Guest's Interview. All rights granted to Host and Producer in this paragraph will be in perpetuity or for the full 99 years of a copyright. Guest acknowledges that Host's and Producer's services are provided "AS IS," without any guarantees of performance or quality of performance. Guest hereby releases any and all claims, demands and causes of action of any nature whatsoever which Guest may hereafter have against Host and/or Producer or their respective owners, officers, directors, employees, agents, and family members ("Affiliated Parties") arising out of or in connection with Guest's Interview.
Guest agrees, if by reason of Guest's statements and actions during or related to Guest's Interview or related to products or materials furnished by Guest for Guest's Interview or for subsequent sale, there is any claim or litigation involving any charge by third persons of violation or infringement of their rights, that Guest will hold Host and Producer and their Affiliated Parties harmless from liability, loss or expense arising from such claim or litigation.
Guest further agrees that Guest's Interview and Guest's appearance on or participation in the series event confers on Guest no ownership rights whatsoever, either in Guest's Interview or in the series event.
Guest acknowledge that Guest is familiar with Section 507 of the Communications Act of 1934, as amended, which makes it a criminal offense for any person in connection with the production or preparation of any event intended for broadcasting, to accept or pay money, service or other valuable consideration for the inclusion of any matter as part of such event without disclosing the same to the producer of such event. For more information visit http://www.fcc.gov/eb/broadcast/sponsid.html
Guest Check List
Checkpoints For Guests Only – PLEASE READ
Audience sign up links and email template
Infusionsoft login
Guest agreement on the home page
Email broadcast dates
Special Offer collateral so we can build your Special Offer Page
Thank You gift for the attendees to your interview
Shipment of physical product to our Beaverton, OR offices (address on this page)
Call In instructions (information on this page)
W-9 Form signed by you, the guest or affiliate
Any other items we might have missed!
Google Hangouts
Hangouts are easy but you first need a G+ account and then a Hangout plug in installed. Once that is done, please add theawareshow@gmail.com to your circles. We will get an announcement and from there we can do a test hangout where we can explain more. All you need is a built-in camera and mic, good lighting and a quiet atmosphere. Your computer should not have anything else running at the time of our broadcast, and we generally like everyone to arrive 30 minutes before air time to work out any last minute details. If you are near LA and can come into one of our studios that is always fun too.
Product and Shipping Policy
Product and Shipping Policy – PLEASE READ
Guest will ship to Producer's Warehouse, at 9905 Arctic Circle, Beaverton, OR 97005, at Guest's own expense and on consignment, a minimum of 100 units of the complete Special Offer Package (SOP). These SOP consignment units will arrive ten days prior to Guest's Interview Date. If TAS sales exceed the number of SOPs, Guest's will send additional consignment units to Producer's Warehouse. Shipping to Producer's warehouse is at Guests own expense, additionally if any units are to be returned to Guest by Producer, such shipping will be at Guest's expense.
Guest Call In Numbers and Instructions – To Be Used In Conjunction With Google Hangouts
Guest Call In Numbers and Instructions For Guests – PLEASE READ
For your records, please call in thirty minutes before your interview. Your call in numbers are:
Dial-in number: (206) 402-0100
Code 685790#
Please be advised that your interview could be as long as 90 minutes.
All interviews start at 1pm PT unless they are pre-recorded or stated otherwise.
We ask that you use a land line as these shows are recorded. We also request that there is no background noise and that you eliminate any distractions, so this can be the best program for our listeners to enjoy for years to come. Therefore no mobile calls please.
If you need any support, our affiliate manager debe@launchmoxie.com, our product team as well as our engineering team are here to assist you. Please email us or fell free call them at 800 772-3012.
In Love and Gratitude,
Lisa Garr
Host of The Aware Show