Welcome to Lisa Garr's Radiant Body 2015
Thank you for sigining up to help promote our latest Summit,
[urlparam param="inf_field_FirstName" default="Friend" /]. The Radiant Body 2015, which begins Monday June 1st! To celebrate I am sharing Free Gifts, Interviews and Special Offers.
Below you will find the resources you will need to help promote The Radiant Body Summit.
Your Tracking Link: https://ff946.isrefer.com/go/RadiantBody/[urlparam param="inf_other_Username" default="%% YOUR CODE %%" /]/
Affiliate Login Details
https://ff946.infusionsoft.com/Affiliate/
User: [urlparam param="inf_other_Username" default="Check Your Email" /]
Password: [urlparam param="inf_other_Password" default=" " /]
You can find graphics and other resources by logging in at the link above.
Email Banner Images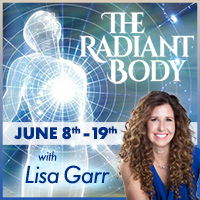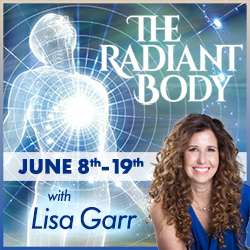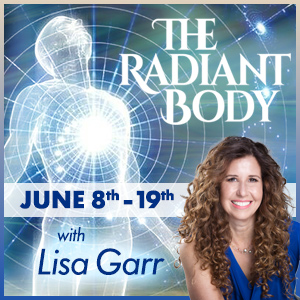 Email Swipe
Hello %CONTACT NAME%,
We are entering a new era of human health and wellness. Science is uncovering the secrets of aging, the true elements of beauty, and new formulas for energy and vitality. As we develop this new understanding of the body and what makes it thrive, we want to share these breakthroughs with as many people as possible. Please join me starting June 8th – June 19th on the Radiant Body Summit. You will not find a more interesting and exciting line up of visionaries to help you create the health and vitality that will make your life and very being radiate with joy. Join me and my dear friend Lisa Garr as she interviews the leading experts in the fields of nutrition, fitness, energy healing, hormone balancing, mental control, and body movement. The masters of Radiant Body Living include:

Dr Daniel Amen
Rick Collingwood
Lynne McTaggart
JJ Virgin
Dr Baskaran Pillai
David Wolfe
Dr Tony O'Donnell
Lee Holden
Dr Tom O'Bryan
Anat Baniel
Discover: how holding a greater awareness creates a Radiant Body
Realize: the power you need to heal yourself is within you right now
Create: the daily habits that sustain and nourish your earthly vessel
Illuminate: your core essence to function at full force
Harmonize: your energy fields with the universe in which you move
Rejuvenate: your daily vitality so you'll never be tired again
Brighten: your mood and your interactions with others
Restore: your body to it's natural paradigm
…and so much more. You'll be lifted into the future with cutting-edge information from the most advanced thinkers and researchers on the topics of health, vitality, and radiance..
Reserve Your Seat Here and get 7 Free Bonus Gifts!
https://ff946.isrefer.com/go/RadiantBody/[urlparam param="inf_other_Username" default="%% YOUR CODE %%" /]/
Please join for Free, to watch, listen and learn during the Radiant Body Summit, starting June 8th. Register NOW and reserve your spot for this breakthrough event, to enhance your journey to maximum health and personal illumination.
%YOUR SIGNATURE%
---
For JV & Affiliate Partners
By using this affiliate system and participating in our Summits, all Guests, and Affiliate Partners agree to the following:
You agree not to promote the show in any way that is misleading or false
You agree not to manipulate or interfere with the commission tracking system in any way and to use our authorized tracking links for any promotion you may choose to do
You will receive your affiliate percentage for products that we sell that were referred by your promotional efforts
If you are a Guest, you will receive your sales commission for any and all products that are sold during and after the Summit
Affiliate Commission Plan
The Aware Show commission plan is defined as a 40-40-20 program. Sales of any guest packages during this event pay commission of 20% to the referring party. Therefore, 40% goes to The Aware Show, 40% goes to the guest for their product sale and 20% goes to whoever generated the sales lead. We have a 4 month (120 day) cookie policy, on a "first-in" basis. Hence, if you have a person that opts into the system as a result of you, they are your customer for 4 months, and you will receive 20% of all they purchase during that time.
Additionally, you must have a current W-9 on file with us. All payments are made within 45 days from the last day of the month in which sales are made. If sales are made in October, your payment will be mailed no later than December 15, as an example.
If you need any support, our affiliate manager debe@launchmoxie.com, our product team as well as our engineering team are here to assist you. Please email us or fell free call them at 800 772-3012.
In Love and Gratitude,
Lisa Garr
Host of The Aware Show