The Most Popular Transformational Series Ever
[all_in_one_carousel settings_id='2′]
Hi, I'm Lisa Garr, host of The Aware Show, a radio show broadcasting for the past twelve years, right here in Los Angeles, California and I'm really excited to announce our latest teleseminar series I'm doing called The Aware Life Season 8.
The Aware Life is 100% free to you because I want you to have continued access to as much information as possible that will inspire your positive growth and change plus real life tools to assist you on your daily path.
That's what I've been committed to on my radio show and we continue this vision on The Aware Life Season 8 teleseminar series. I am truly inspired to help empower your life.
Are you ready to take advantage of these real life tools?
Are you ready to lead a more empowered life?
Do you love to learn from the world's leading teachers?
I feel that now is the time to make these changes in our personal lives. I know that 2012 is the year to increase our collective consciousness. That's why I am bringing you 24 of the most transformational speakers that I know of to help us live The Aware Life!
These are 24 friends and guides that have helped me and the entire Aware Family grow. Join us on The Aware Life Season 8 for all of their latest thoughts on how we can increase our collective consciousness together.
Two Very Special Gifts For You Just For Registering!
Just for registering you will receive access to two very special Unplugged Video Interviews hosted by me, Lisa Garr. The Aware Show Unplugged videos are interviews that dig deep into the soul of my guests as they share their most intimate information with you.
By joining today, you will get free access to:
Chris Howard – Chris is a financial guru that shares wealth building insights on this very special interview with me.
Mark Victor Hansen – "The Chicken Soup" author talks with me about finding success through innovative ideas that you can use now.
We know that you will thorougly enjoy these interviews as they help you stay tuned into The Aware Life. Register below and we will send you a link to these, as well as reminders for The Aware Life Season 8 interviews.
Meet A Few of Our 24 Guests That Are A Part of The Aware Life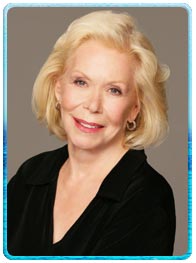 LOUISE HAY recently dubbed "the closest thing to a living saint" by the Australian media, is also known as one of the founders of the self-help movement. Her first book, Heal Your Body, was published in 1976, long before it was fashionable to discuss the connection between the mind and body. Revised and expanded in 1988, this best-selling book introduced Louise's concepts to people in 33 different countries and has been translated into 25 languages throughout the world.
Through Louise's healing techniques and positive philosophy, millions have learned how to create more of what they want in their lives, including more wellness in their bodies, minds, and spirits.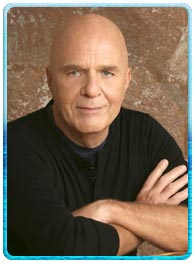 WAYNE W. DYER, PH.D., is an internationally renowned author and speaker in the field of self-development. He's the author of over 30 books, has created many audio programs and videos, and has appeared on thousands of television and radio shows.
His books Manifest Your Destiny, Wisdom of the Ages, There's a Spiritual Solution to Every Problem, and the New York Times bestsellers 10 Secrets for Success and Inner Peace, The Power of Intention, Inspiration, Change Your Thoughts—Change Your Life, Excuses Begone, and now Wishes Fulfilled have all been featured as National Public Television specials.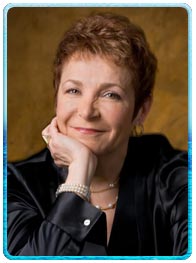 Caroline Myss is a five-time New York Times bestselling author and internationally renowned speaker in the fields of human consciousness, spirituality and mysticism, health, energy medicine and medical intuition.
Caroline has pursued her interests in the language of symbols, myths and archetypes, conducting research that enables her to profile an individual's "Sacred Contract", a complex of 12 archetypal patterns that reflect in mythic language the agreements the soul made prior to birth. Caroline developed the field of Energy Anatomy, a science that correlates specific motional/psychological/physical/spiritual stress patterns with diseases.
She delights in sharing her knowledge and experience with everyone she meets, and is dedicated to helping us all benefit from her wisdom through her webinars, speaking engagements and courses.
Now It's Time To Take Action!
The guests above are just a few of the 24 transformational speakers who you will get to listen to and enjoy on The Aware Life Season 8 teleseminar. Registering is free and easy. All you have to do is fill in your first name and email address below for your free gifts and your front row seat to The Aware Life!