[all_in_one_carousel settings_id='3']
Hi, I'm Lisa Garr, host of The Aware Show, a radio show broadcasting for the past twelve years, right here in Los Angeles, California and I'm really excited to announce our latest teleseminar series I'm doing called The Aware Life Season 9.
The Aware Life is 100% free to you because I want you to have continued access to as much information as possible that will inspire your positive growth and change plus real life tools to assist you on your daily path.
That's what I am committed to on my TV and radio shows, and we continue this vision on The Aware Life Season 9 teleseminar series. I am truly inspired to help empower your life with unlimited possibilities..
Are you ready to take advantage of these real life tools?
Are you ready to lead a life of unlimited possibitlites?
Do you love to learn from the world's leading teachers?
I feel that now is the time to make these changes in our personal lives. I know that 2013 is the year of unlimited possibilites. That's why I am bringing you 24 of the most transformational speakers that I know of to help us live The Aware Life now!
These are 24 friends and guides that have helped me and the entire Aware Family grow. Join us on The Aware Life Season 9 for all of their latest thoughts, practices and teachings on how we can live a life of unlimited possibilities..

Just for registering you will receive access to four very special Interviews hosted by me, Lisa Garr. The Aware Show interviews dig deep into the soul of my guests as they share their most intimate information with you.
By joining today, you will get free access to:
Jean Houston - The Wizard of Us - Jean discusses the unique qualities of Dorothy, the Wizard, and the other archetypes of mind, heart, and courage that also live within each of us
Mario Martinez - How The Mind Wounds and Heals the Body - Dr. Martinez's research demonstrates how thoughts and their biological expression coemerge within a cultural history, even as current science continues to divide mind and body, and ignore the influence cultural contexts have on the process of health, illness and aging
Doreen Virtue - Mary Queen of Angels - Who was Mary? And what can her loving guidance offer people today? Find out by listening to this special interview with Doreen
Mark Hyman - Diabesity and the Blood Sugar Solution - Dr. Hyman shares the secret to losing weight and preventing "diabesity"– a condition of metabolic imbalance, which leads to diabetes
We know that you will thorougly enjoy these interviews as they help you stay tuned into The Aware Life. Register below and we will send you a link to these, as well as reminders for The Aware Life Season 9 interviews.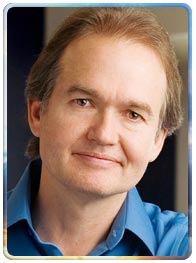 John Gray helps men and women understand, respect and appreciate their differences in both personal and professional relationships. His approach combines specific communication techniques with healthy, nutritional choices that create the brain and body chemistry for lasting health, happiness and romance.
John's books have sold over 50 million copies in 50 different languages. His groundbreaking book, Men Are from Mars, Women Are from Venus, was the best-selling book of the 1990s. It launched his Mars Venus book series that forever changed the way men and women view their relationships.
John's latest book, Venus On Fire Mars On Ice, combines his 30 years as a relationship therapist with extensive new health research to explain the connection between your hormones and relationships. John shows you how the often frustrating differences between men and women can be appreciated and used to create a healthy relationship full of love, passion and lasting energy.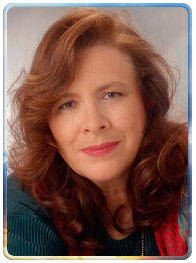 Jean Houston has been a leading figure in the cross-cultural study of spirituality and ritual processes. A prolific author, she is one of the founders of the Human Potential Movement.
She has also been an advisor to former First Lady and current Senator Hillary Clinton, during her husband's Presidency and is currently working with the United Nations Development Programme in the new field of social artistry, training U.N. staff and leaders in certain developing countries.
Jean Houston is considered one of the most evocative and entertaining speakers on aligning the human spirit, potential and action with the needs of the time. Her talks are legendary for their ability to inspire, inform and activate her audience. Her lifetime passion is to encourage the inherent possibilities, visions and capacities that lie within each person and/or group, and translate them into positive action.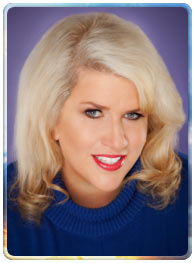 Glynis McCants evaluated roughly 15,000 Numerology Charts, and then wrote the book Glynis Has Your Number, which quickly became the best selling Numerology book in the country, and has been translated in fifteen other languages as well.
Glynis has appeared on The Dr. Phil show, The Today Show, Nightline, CBS' The Talk, The Dr. Oz Show, The View and Entertainment Tonight. Glynis has been featured in L.A. Confidential Magazine, Time Magazine, In Touch, Star Magazine, US Weekly and People Magazine.
Glynis has truly mastered the Science of Numerology, and her mission is to educate and simplify what this particular science is all about, and how everyone can use it, and change their lives for the better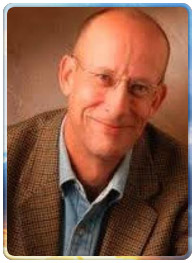 Mike Dooley, a former international tax consultant turned entrepreneur founded a philosphical Advertures Club on that Internet that is now home to over 450,000 members in over 185 countries.
His inspirational books emphasizing spiritual accountability have been published in 25 languages and he was one of the featured teachers in the international phenomenon, The Secret.
Mike is perhaps best known for his New York Times bestsellers Infinite Possibilities: The Art of Living Your Dreams and Leveraging the Universe: 7 Steps to Engaging Life's Magic. Mike lives what he teaches, traveling internationally speaking on life, dreams, and happiness.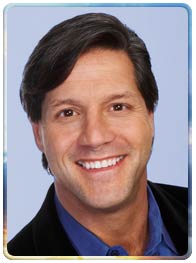 John Assaraf is a serial entrepreneur, brain researcher, and CEO of PraxisNow, a brain-research company that creates some of the most powerful evidence-based brain retraining tools and programs in the world.
John appeared as one of the featured experts in the movie "The Secret" which he helped launch into a worldwide phenomenon and in the PBS special "Quest for Success" with the Dali Lama and Richard Branson.
In the past 25 years, he has grown four multimillion dollar companies and
his current company PraxisNow has helped over 5000 small business owners' increase revenues profits and value.

The guests above are just a few of the 24 transformational speakers who you will get to listen to and enjoy on The Aware Life Season 9 teleseminar. Registering is free and easy. All you have to do is fill in your first name and email address below for your free gifts and your front row seat to The Aware Life!