Join The Aware Community
Access the Internet's Largest Library of Transformational Content
The Aware Community is a collection of interviews, programs, and courses curated by Lisa Garr. Members receive access to the largest library of transformational content anywhere.
Join Lisa as she guides you on a transformational journey that will give you practical guidance for integrating and aligning your higher self with your emotions, your brain with your goals, and your outcomes with your vision, to create a life that's in harmony with your soul's destiny.
Would You Like to Be Mentored By a Thousand Masters?

Join The Aware Community and receive:
Streaming access to more than 3000 interviews on these topics:
Neuroscience
Spirituality
Consciousness
Abundance
The Law of Attraction
Meditation
Energy Healing
Nutritional Guidance
Women's Health
Spiritual Wholeness
Psychic Realms
Personal Empowerment
Weekly In-depth Reviews of Books and Courses by these authors:
Your list of mentors and teachers include over 1500 best-selling authors and top experts in their respective fields.
All on-demand …..just type in their name and choose from the among their list of interviews.
What Authors & Experts Say About Lisa
"Lisa will take you from where you are to where you need to be."
– Jack Canfield
"Transformation is the birth of something new within ourselves; it all starts with awareness and Lisa Garr shows us the way. She is the master of awareness, and everybody can benefit from what she has to offer."
– John Gray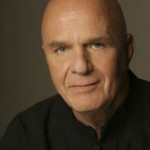 "I have sat with many of the world's most accomplished interviewers, and I consider Lisa to be my all-time favorite."
– Wayne Dyer
What Aware Community Members Are Saying
Dearest Lisa – I am so grateful for you and your team, and all that you share which makes the world a brighter place. I have listened to countless tele seminars, and I always come back to yours as one that I know is heart centered and full of light. The ease and grace with which you interview your guests, and your personal openness and vulnerability during the interviews, make them highly valuable each and every time. What a gift. Thank you, thank you, thank YOU from my heart to yours. xo – Julie
Thank you, Lisa! I'm a fan and will continue to learn from you. The Summit was well organized and highly informative. Thanks for your gifts too. With gratitude, – Olga
Dear Lisa, From one very curly haired gal to another, with so much appreciation and joy. Thank you from the bottom of my heart! Even though I am a very practiced energy worker, with over a dozen healing modalities under my belt, I still do learn from your show and purchase some of the offerings. For instance, Donna Eden's hard copy CD sets are simply a STEAL! Your warmth and enthusiasm are contagious- love & light Divora
Thank you, Lisa. Really, really enjoy and appreciate your show. Feels like friends visiting, sharing, learning. Getting the pieces I can, always wanting to learn, feel more! Thank you for the gifts of yourself and others, that you share with the world! Thank you! – Holly
Hello, I listen to your show as often as I can. I love the guests, the information and format that you provide, and you are always so affirming and receiving. – Sarah
I just wanted to let you know I love the interviews you do. It's sometimes hard for me to listen to them all as many times as I would like to before an event expires. Blessings, – Deborah
Dear Lisa, I thank you for your fabulous work. You are amazing, and I thank you for sharing with us your wisdom, inspiration, passion – with such an impact, love, and grace. – Anna 
You just won't find this depth of diverse, empowering content on any other single website. It's all right here in The Aware Show's massive personal empowerment database.
Plus we're constantly adding new content – literally every week – because I'm committed to your on-going, continual personal growth.
So come join this incredible community of truth-seekers.
Join The Aware Community
When you join The Aware Community, you will receive:
Streaming access to 3000+ radio interviews
Exclusive gifts and downloads created by our guests
Video replays of The Aware Show Summit interviews
Guided meditations and visualizations
PDF excerpts of bestselling transformational books
Weekly recommendations based on what Lisa is reading