December 8, 2016
Lisa Nichols
28 Days to Results! (Fund Drive) Re-air
It's time to get started living and winning at this game we call Life!  And to help you do just that, today we're featuring the dynamic success coach Lisa Nichols on our fund drive show.  If you're ready to take a goal and turn it into a reality in just 28 days with her daily support, this is the show for you!  
December 7, 2016
Mark Waldman
Insights Into the Inner Workings of the Brain (Fund Drive)
How do our brains function?  What makes us tick?  Just how malleable are our brains?  What can we do to improve performance, memory and happiness?  These and other questions will be addressed today when Lisa interviews best selling author and Neurocoach Mark Waldman during this special fund drive show.
---
Becoming Aware
by Lisa Garr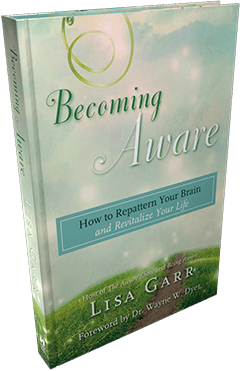 Several years ago, Lisa suffered a brain injury during a California State Championship Mountain bike race, cracking her helmet in 13 places.
After her near-death experience while lying on the side of the mountain, she transformed her level of consciousness, and rebuilt her brain and her life using specific visualization techniques outlined in this book.