January 18, 2017
Dr. John West
Achieve Optimal Breast Health
Today Lisa talks with Dr. John West about his important book on breast health entitled Prevent, Survive, Thrive: Every Woman's Guide to Optimal Breast Care.  We'll cover general care guidelines, common breast problems, controversies in breast care, best prevention measures and what to do if you're diagnosed with breast cancer.
January 19, 2017
Clark Elliott, PhD
Recovering from Traumatic Brain Injuries
Today Lisa talks with author and professor Clark Elliott about his journey navigating through the process of suffering from a traumatic brain injury, watching his life become smaller and smaller, to finally rebuilding his brain and being able to function again.  It's all chronicled in his book The Ghost in My Brain: How a Concussion Stole My Life and How the New Science of Brain Plasticity Helped Me Get It Back.  Fascinating interview!
---
Becoming Aware
by Lisa Garr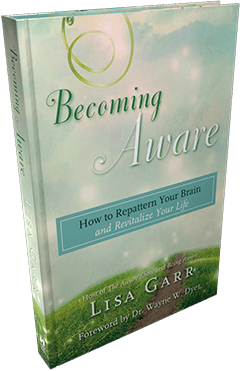 Several years ago, Lisa suffered a brain injury during a California State Championship Mountain bike race, cracking her helmet in 13 places.
After her near-death experience while lying on the side of the mountain, she transformed her level of consciousness, and rebuilt her brain and her life using specific visualization techniques outlined in this book.