December 12, 2018
Joyce Gerber
Health is an Inside Job (Fund Drive)
With so much conflicting health information out there, it's almost impossible to discern which methods, protocols, nutrients, diets and health regimes are right for you. So on today's show certified holistic health practitioner and nutritional counselor Joyce Gerber will help set the record straight and hopefully help set you up for exceptional health!
The recording for this show is not yet available.
December 13, 2018
Tom Bird
Get Ready to Write Your Book! (Fund Drive) (re-air)
Sometimes we all just need a little "push" or support to accomplish something big.  Well, if you've been waiting for that push to sit down and finally get your story out on paper, here it is.  Listen as author Tom Bird talks and walks you through what it takes and what it looks like to  "Write a Bestseller in a Weekend." His next virtual writing retreat is Feb. 1st-3rd.  Hear all about it today during today's special fund drive show. 
YouTube Episodes of The Aware Show
Please Subscribe to make a vote for Conscious Media!!
Becoming Aware
by Lisa Garr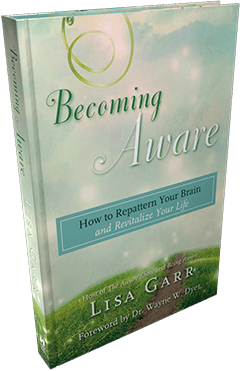 Several years ago, Lisa suffered a brain injury during a California State Championship Mountain bike race, cracking her helmet in 13 places.
After her near-death experience while lying on the side of the mountain, she transformed her level of consciousness, and rebuilt her brain and her life using specific visualization techniques outlined in this book.