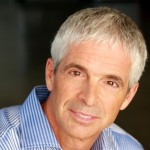 Every forkful of what you put in your mouth is either inflammatory to anti-inflammatory. Make wise choices. ~ Tom O'Bryan
The Gluten Solution to Create a Radiant Body
by Dr Tom O'Bryan
Is gluten the cause of your health problems? It very well could be. Fortunately, Dr. Tom O'Bryan has made it part of his personal mission to move this question into today's conversations between patients and healthcare professionals.
This section contains protected content. Please click below to purchase access.

Have you already purchased access to this content? Please log in here.
You can learn from the incredible wealth of information presented at The Gluten Summit by NY Times best-selling authors, world-renowned scientists and doctors, nutritionists and others!
This summit contains nearly 30 HOURS of multi-media interviews between Dr. O'Bryan and the world's experts and opinion leaders on:
Understanding the immune system
The consequences of intestinal permeability
Diets that heal the gut
Exploring the foundations of intestinal health
Nutrition and autism
The many manifestations of gluten sensitivity
How gluten-free diets can help non-celiac patients
Understanding tests for gluten sensitivity
Gluten sensitivity and chronic diseases
How gluten affects the neurological tree
The wrong way to go gluten-free
Understanding autoimmunity and gluten sensitivity
The evolution of wheat and gluten
Epigenetics and the development of disease
The three mechanisms that contribute to autoimmunity
What triggers celiac disease?
Tom O'Bryan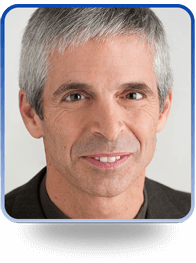 Dr. Tom O'Bryan is an internationally recognized speaker and workshop leader specializing in the complications of Non-Celiac Gluten Sensitivity and Celiac Disease as they occur inside and outside of the intestines. He is the founder of www.theDr.com. He recently hosted the paradigm-shifting 'The Gluten Summit – A Grain of Truth', bringing together 29 of the world's experts on Celiac Disease and Non-Celiac Gluten Sensitivity at www.theglutensummit.com.
Tom O'Bryan's Appearances on The Aware Show